A new story
A new story is beginning for the Domaine Paul Buisse Winery
Il existe en France, un pays de douceur, celui des fleuves, des châteaux et du vin. C'est ce pays, la Touraine, que la famille Chainier a élu pour élaborer le meilleur du vin grâce aux cépages du Val de Loire.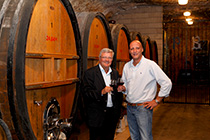 En 2012 elle a encore agrandi le domaine en achetant 41 hectares de vignes en AOC Touraine.
There is a peaceful corner of France, one of rivers, châteaux and wine: the Loire Valley. It is in this region favoured by the Kings of France, along the Rivers Loire and Cher, that the Chainier family produces the finest wines from the Loire Valley grape varieties.

Wine makers and merchants since 1749, the Chainier family is today giving a new lease of life to the Paul Buisse Winery, which grew up in Montrichard on the banks of the Cher.
The Chainier family's vision embraces the same values as those that established the Paul Buisse Winery:
a passion for their profession
a love for the Loire Valley and its terroir
a knowledge of the grape varieties
a vast experience of selecting, blending and maturing wines
to meet the aims of their quality strategy.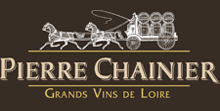 Tradition, authenticity and modernity are the three key words that define the values of the Domaine Paul Buisse Winery.