A hundred-year-old business
Paul Buisse, a family business for four generations
"For more than 100 years, the Paul Buisse Winery has been making use of all its expertise patiently acquired over time and has been involved at every level, from production to consumption.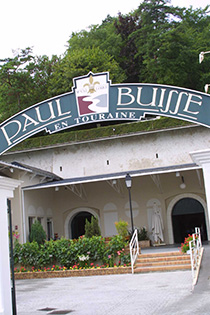 The story began in 1905 with Paul's great grandfather Eugène, who founded and ran a prosperous and efficient business selling table wine by the barrel.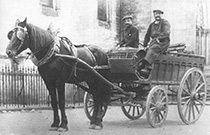 Jean Buisse took over the family business in 1946, applying an entirely different philosophy: his superior red wine was one of the very first to be sold by the litre in returnable bottles with serigraphic labels. In 1955 he acquired ownership of the Caves de la Boule Blanche, the current premises, dug out of a former tuffeau limestone quarry. From that point this became the family home, in the hillside bordering the River Cher, in the brand new home of the Touraine Appellation.

After ten years working with his father to learn the trade, Paul Buisse, who had started his working life as a chef, took over the family business in the 1980s.
At the time, sales of table wines were plummeting in favour of appellation wines, and bulk wine sale was forever replaced by sale by the bottle. The young self-taught businessman soon became proficient in his new profession of wine producer and merchant, adding another string to his bow by acquiring some Touraine AOC vineyards.

Today, the Chainier family continues where Paul Buisse and his family left off with the same passion, beginning a new chapter in the story of the Paul Buisse Winery."