Group visits
A warm welcome all year round
The Paul Buisse Winery is an unmissable part of any visit to the Loire Valley. Come and see for yourself our passion and expertise, taste our wines, learn about our production techniques and the work we do in our vineyards, storehouse and wine cellar.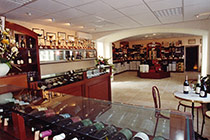 Paul Buisse works hard to ensure your visitor experience in our wine cellars is a fascinating and enjoyable one.
Our attractive group prices offer you an unforgettable opportunity to learn about winemaking and educate your senses in the heart of the Loire Valley: Groups: €1.90 per person.

For more information and to book, contact-us.
The Paul Buisse Winery is open to visitors all year round and we will show you around the entire estate, giving fascinating explanations of what goes on here.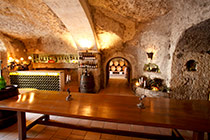 Visit our wine cellar to learn all about the history of Paul Buisse, the estate, the region, and the special climate and geology here that help produce our fine wines.

Wander through the vineyards learning about the growth cycles of the vines, the way we work them, the different types of crops and how the soils influence our wines. Taste one of our wines in the middle of the vineyards!

Explore our storehouse and learn about the different types of vinification, the kinds of vats we use and the loving attention we lavish on our wines, from elaboration to bottling.
The Paul Buisse Winery guarantees a top-quality visitor experience, with easy access, amenable opening hours and cellar and vineyard tours in both French and English that are tailored to groups too, while including the same content as our individual tours :
Private booking of the cellar on request
Tours of the cellars, vineyards and storehouse by arrangement
Participation in our wine tasting workshops (advance booking required, groups of up to 20)
Punctual visiting times for groups on organised tours