Sightseeing and tours of the Paul Buisse Winery
In the pretty medieval town of Montrichard in the heart of the Valley of the Kings, Domaine Paul Buisse consists of 70 hectares of Touraine AOC vineyards.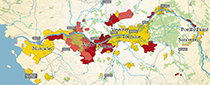 Our price for individuals : €2.30
More information about opening hours..

Also try one of our wine tasting workshops

Come and learn about our profession, and leave sharing our passion for wine!

Contact us now to book your tour.
Here we cultivate a blend of tradition, authenticity and modernity to produce a wide range of Loire wines: fresh, light wines, wines of character and also Fines Bulles wines.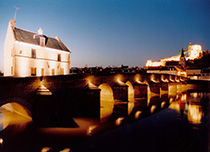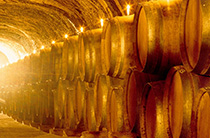 A magical place!
Your adventure begins in the fascinating surroundings of our network of cave-cellars dug into a former tuffeau limestone quarry. We take you on a relaxed and friendly guided tour to explain the different stages of vinification.
Officially recognised as a "Cellar of Excellence"
Tastings of Great Loire Valley Wines
Wine cellar accommodating up to 50 visitors
Air-conditioned sales centre
Accessible to mobility-impaired visitors

Various tour options are available:
The cellar and the maturation process
The vineyards and growth cycle of the vines, and the influence of terroir
Visit the storehouse and see the different stages of vinification.