Our rosé wines
Sharing our passion with others
Rosés are fresh and fruity wines that can be drunk all year round, as an apéritif or during a meal with friends, both summer and winter. Rosé is a lively wine suitable for any occasion.
Drinking rosé wine is always a pleasant and sociable experience.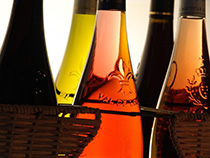 The Paul Buisse rosés are particularly fruity and pleasant, and made with fierce pride and passion.

The Paul Buisse Winery makes Touraine and Rosé d'Anjou, different rosés with a range of characteristics well known of the Loire Valley rosés.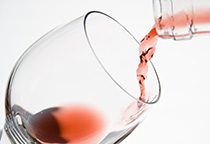 Rosé d'Anjou
Couronne et Lions

| | |
| --- | --- |
| | Main grape varieties: Grolleau and Gamay. |
| | Bright pink in colour, this generous medium dry wine reveals fruity aromas in the nose (strawberry and redcurrant) that you will also find in the mouth, along with invigorating and refreshing overtones. |
| | It is best drunk on the young side, served at 10°C-12°C, with charcuterie, hors d'œuvres exotic dishes and to accompany summertime dining. |

Touraine Rosé
Paul Buisse

| | |
| --- | --- |
| | The vineyard is at Pouillé, not far from Montrichard, on clay-limestone hillsides. |
| | This wine is an assemblage of the Gamay and Cabernet Franc grape varieties. Dry but fruity, this rosé has a beautiful bold colour. |
| | Serve at 10°C with charcuterie and throughout the meal. Drink within 2 years. |

Touraine Rosé
Couronne et Lions Paul Buisse

| | |
| --- | --- |
| | Main grape varieties: Gamay and Cabernet Franc. |
| | A dry, fresh and delicate wine with a bold pink colour, with fruity overtones in the nose and mouth (red fruits). |
| | It should ideally be drunk at 10°C, to accompany mixed salads, barbecues, pizzas and light dishes. A simple, sociable wine! |